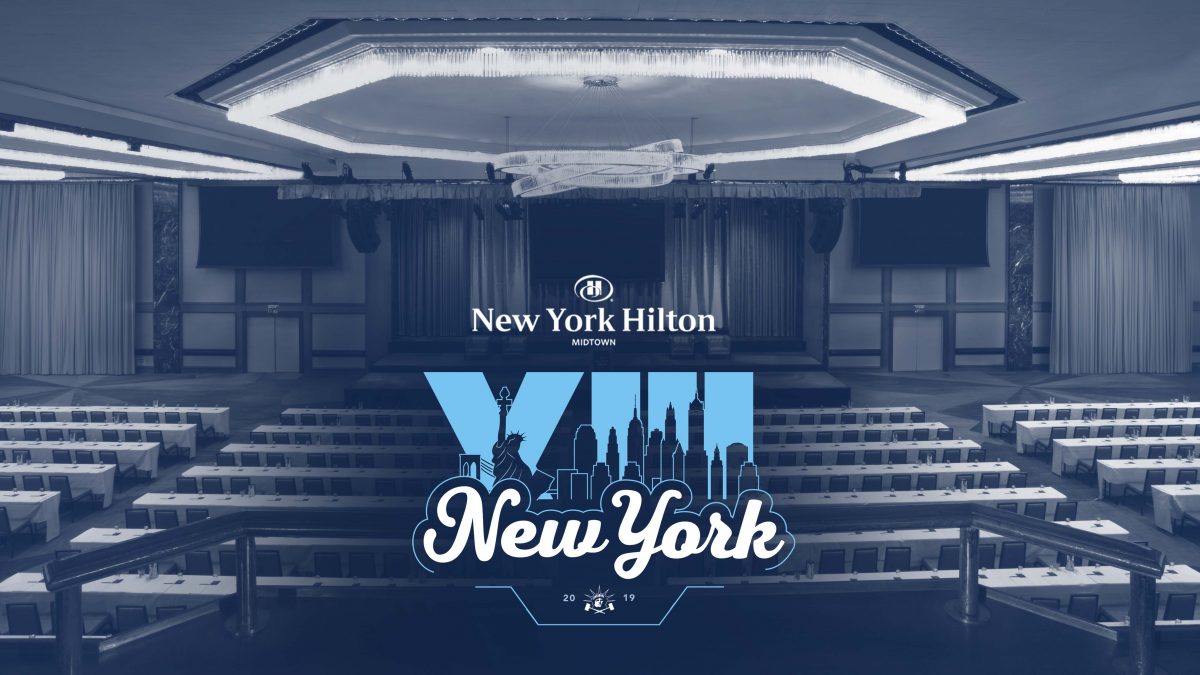 Empire New York Moves to Hilton's Flagship Property
New York Hilton Midtown to Provide Students with Unparalleled Opportunities
Empire New York is taking its talents to Hilton's flagship property, the New York Hilton Midtown, and we couldn't be more excited.
"As one of Manhattan's most storied hotels, it is an honor to be Empire's new home in New York," said the Hotel's General Manager, Diarmuid Dwyer. "We believe there is no greater venue for a global audience."
Located on 6th Avenue and 54th street, the New York Hilton Midtown is in walking distance of New York City's top attractions: Radio City Music Hall and Rockefeller Center are across the street; Times Square is less than half of a mile south; and Central Park is five blocks north.
How is that for convenience?
"Students can go right from practicing and competing to sightseeing," remarked Empire's Executive Director, Justin Matarrese. "Having time to experience a new city is an integral part of the Empire experience."
The organization's partnership with Hilton completes Empire's Hilton trifecta. Joining Hilton Parc 55 and the Embassy Suites by Hilton Atlanta at Centennial Park, the New York Hilton Midtown will be the third Hilton property to host Empire students.
This cross-city, cross-competition synergy didn't happen by accident. Empire's relationship with Hilton started in 2015 and has grown year-after-year.
"Hilton is dedicated to empowering young people," said Hilton Vice President of Sales Operations, David Keys. "As part of Travel with Purpose, Hilton's corporate responsibility strategy, we are committed to opening doors for 1 million youth by the end of 2019 by connecting, preparing or employing them."
Students have much to look forward to at Empire New York.
The competition now features an Opening Ceremony in a majestic 25,000 sq. ft ballroom, where previous Presidential candidates have hosted events. Students will be treated to the traditional Empire Exchange, where they trade mementos with their peers, while enjoying delicious New York pizza.
Scrimmage rooms and guest rooms are modern and spacious, ensuring that students are comfortable when they are at work and resting.
But on top of the accommodations, there was one gesture that left the organization's Executive Director speechless.
"Hilton offered to provide hotel rooms for our need-based scholarship program, which has already allowed us to provide additional financial aid to students," said Matarrese. "I was taken aback by the Hotel's generosity."
Hilton's Vice President of Sales Operations explained their thinking.
"Last year, Hilton announced Travel with Purpose goals to cut our environmental footprint in half and double investment in social impact by 2023, and investing in youth opportunity is a key priority for us," said Keys. "We look forward to continuing to invest in aspiring leaders that will help lead us in the next century. We cannot wait to welcome Empire's talented students this fall!"
Combining an incredible location with beautiful facilities and compassionate leadership, Empire felt that the New York Hilton Midtown was the perfect partner to invest in for the foreseeable future.
"We cannot wait to meet Empire's talented students this fall and look forward to welcoming them for years ahead," said Dwyer, the Hotel's General Manager.
Empire New York is scheduled for October 11-14, 2019. Trials will take place at the U.S. District Court for the Southern District of New York.
***
Applications are OPEN for Empire New York! Apply by June 21 to participate in the 2019 World Championship, the Southern Showdown (ATL) or the Battle by the Bay (SF): empiremocktrial.org/apply